What We Learned
Imagine a future where energy bills are a thing of the past and your home runs efficiently with minimal environmental impact.
Mirvac hopes to make this a reality sooner than you think, following the conclusion of the House with no Bills (HWNB) experiment, by striving to offer sustainable home solutions that reduce environmental impact and help to improve the financial position and lifestyle of Australians.
In a step towards eco-living being the norm, Mirvac launched its ambitious House with No Bills study (HWNB) back in May 2018. Building a prototype house that felt 'normal' with all the essential amenities yet aimed to be so energy efficient that it generates no electricity costs.
As part of the project, a Melbourne-based family of four – the Zimmerman family – chosen partly for their energy usage and minimal prior knowledge on sustainable living, lived in the home on Mirvac's $130 million Jack Rd estate at Cheltenham for over a year.
The families' residency allowed Mirvac to gather key data and findings that help to inform its ongoing mission to develop affordable, self-sustaining masterplanned communities for the future.

Whilst not quite reaching the zero-energy target, the outcomes were compelling and have led to learnings already being applied to other Mirvac projects. Explore these key findings below:
Energy savings
Over the course of a year, the Zimmerman family saved 75 per cent on all energy costs, equating to approximately $2,000 less than the amount spent by a similar household of four.
Power positive
The findings show that the home operated on positive energy for five out of 12 months using only eight per cent more energy than generated by the home itself, and in comparison, to a similar all-electric home in the same area, the prototype used 92 per cent less energy to run.
Making savings
The homes' solar panel and battery system had the biggest impact on energy savings and reducing hot water provided the strongest opportunity to cut back on energy bills.
Behaviour matters
The family's habits had a large impact on consumption, switching off the TV and games console after use would have created extra savings, highlighting the importance of energy monitoring apps that help minimise wastage.
Small improvements
While zero energy bills were not achieved this time round, researchers from Curtin University confirmed that it would be possible to completely eliminate the $715 spent on energy bills through minor design and behavioural changes.
Tailored technology
Smart technology and home automation should be tailored to suit individual family so it can be used to its full potential while remaining eco-friendly.

The 'House with No Bills' home was sold at auction by RES by Mirvac for $1.005M on Feb 29 2020 exceeding expectations.
In addition to its environmentally sustainable design features, the modern two-storey house has an open-plan kitchen with generous living and dining areas, two bathrooms and a powder room, and a 12-square-metre outdoor entertaining space.
The house will be sold with its full suite of appliances, including a dishwasher, oven and cooktop.
There is a single car garage, plus space to park in the driveway.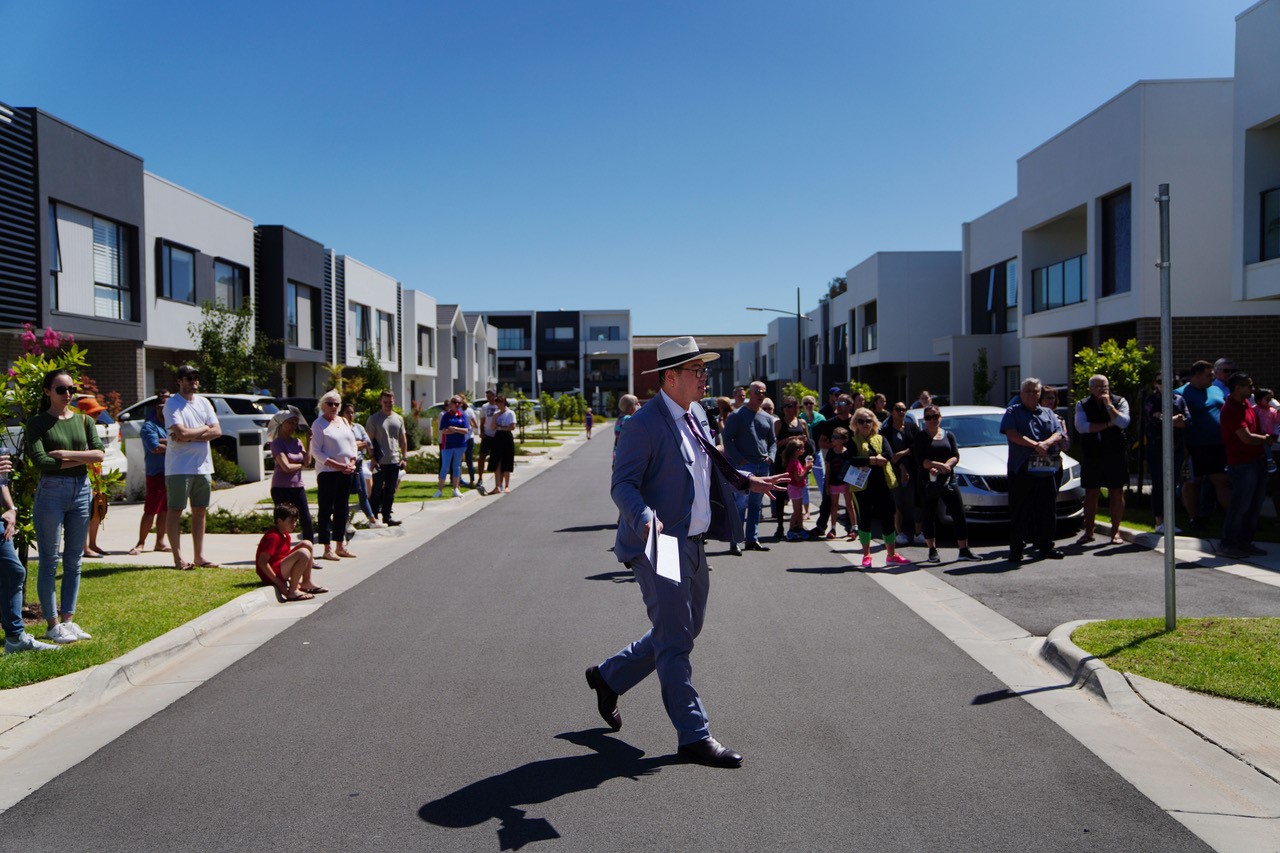 Watch the Zimmermann's final video below.